By / OVM TEAM
From Dependant to Dorm: Tips for Freshman Moving Away From Home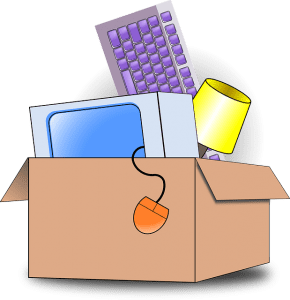 Starting college or university can bring on a whole slew of emotions: excitement, nervousness, nostalgia and quite a bit of stress. It's not easy to pack your entire life into a few small boxes and cart them off to a totally foreign institution full of nothing but strangers – but that's all part of the experience of being a freshman. However, students, especially those who are leaving home for the first time, have enough stress to deal with without having the chaos of moving added on top. That's why it might be a good idea to think about hiring a local Ottawa moving team to help you out. Leaving home for a university dorm is going to be both emotional and hectic, but Ottawa movers can make it a little bit easier by taking care of the heavy lifting.
Keep these tips in mind to make moving day even easier:
Cut the clutter.
When you've been living at home for two decades or so, you tend to accumulate a lot of extra things that you might not necessarily need. When you're packing for college or university, think hard about each and every item you put into boxes. Do you really need to bring six pair of shoes with you? Are you really going to use those decorative pillows? Remember, dorm rooms are small and the less you bring the less you'll have to clutter up your new space. Plus, the less stuff you pack, the happier the Ottawa movers you hired will be.
Make a list.
A few weeks before moving day, start keeping track of all the things you use in your house that you can't take with you because they belong to the family. Do you need to buy your own shampoo before you leave? If you can't wake up without coffee, you might want to think about purchasing a percolator if your dorm will allow it. The last thing you want to be doing when your Ottawa movers are closing up the truck is arguing with your younger sister about who gets to keep the curling iron, so plan ahead.
Have a game plan.
Now that you're leaving home for university, you're going to start having to take charge and get things done on your own. What's a better way to start than to be the ringleader for the big move? Have your boxes packed early, label them and make sure you know exactly what things are going on the truck and which ones are staying behind. That way, when your local Ottawa movers show up, the day goes smoothly.
All in all, freshman moving day is an exciting time: you're leaving home, starting your education and getting a chance to have some real independence. It can also be a stressful day, though, and so planning ahead and hiring a team of local Ottawa movers is always a good idea. Soon, you'll have more than enough student stress to deal with, so take the help while you can.