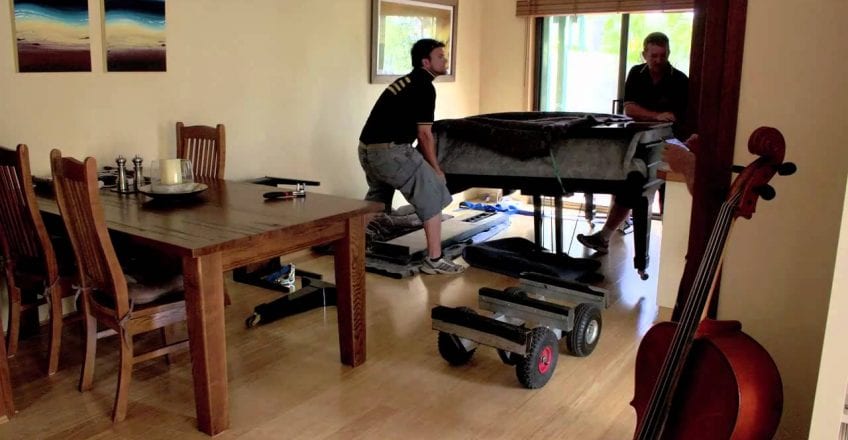 Piano Movers in Ottawa
You don't want to trust your piano to just any piano movers in Ottawa. From both a financial and a time perspective, you've invested a lot in your piano. Now that the day has come for you to transport your investment to your new home, it's critical that you hire a moving company that understands the intricacies of such an instrument.
Ottawa Valley Movers has experience moving pianos within Ontario and Quebec, and we take every careful precaution to move your delicate instrument safely and securely to your final destination. A piano weights between 600 and 800 pounds, and it's not unheard of for some pianos to weight up to 1500 pounds. Therefore, it's important that the moving technique is well executed, not just for the safety of the piano, but also that the mover. Our team of experienced piano movers will ensure that your piano arrives safely, damage free.
When we arrive at your residence the first precaution we'll take is to ensure that your floor is properly covered and protected. There are some basic rules that professional piano movers in Ottawa must follow when it comes time to move the prized possession. For starters, a piano has delicate exterior parts–legs, music desks, and pedals, which need to be carefully protected from damage. Stress should never be placed on these parts. Rather, our professionals will make sure that the piano's weight is equally distributed. Keep in mind, once every piano has been moved it is recommended that you have it tuned.
Although there are many companies that assert to be professional piano movers, if you're looking for this particular service, then you must do your homework diligently. If the price being offered is unusually low, the real price that you could play could be the cost of repairing your damaged instrument after unprofessional piano movers in Ottawa claimed to be capable of the task, but could not deliver the service promised. Ottawa Valley Movers have done many successful short and long distant piano moves, and we stand behind our work.