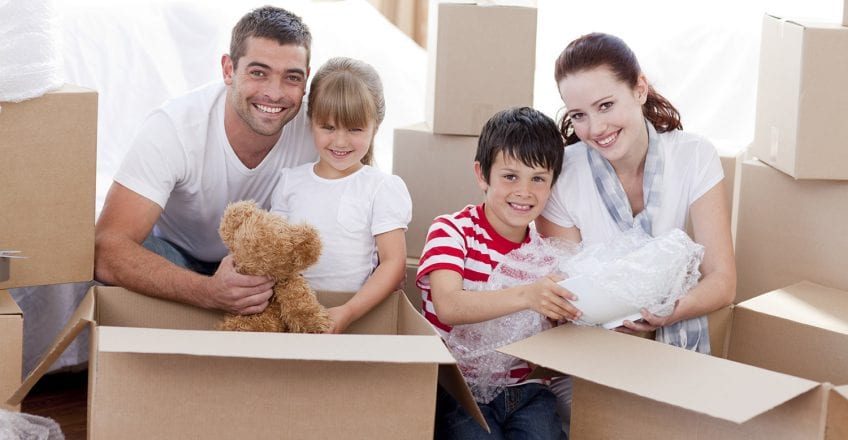 Residential Moving Companies in Ottawa
When's the last time you hired one of the moving companies in Ottawa for a residential move? Perhaps in your earlier years, rather than turning to one of the many moving companies in the National Capital Region to transport your household belongings from Kanata to Orleans, you decided to round up a group of your strongest family and friends to lighten the load.
At that time you considered this to be the "easy" or "cheap" route; however, after several unsuccessful moves, during which time many things got broken, irreparably damaged, or one of your helpers got injured, you quickly realized the true cost of trying to orchestrate a move yourself. It doesn't take many failed moving attempts to realize that this is a service that is best left to one of the many moving companies in Ottawa.
Moving Companies: What Ours Does
Ottawa Valley Movers has built a solid business on being one of the top moving companies in Ottawa. We're fully insured and our professional team of movers places a premium on quality, safety, and customer satisfaction.
With more than 25 years of experience of moving everything from pianos and appliances, to delicate valuables from point A to point B, we take the utmost care of our customer's belongings. In fact, it's the same care and attention that we'd give to our own home and contents. Upon entering your premises our professional crew is careful, courteous and clean–leaving your floors and walls spotless and untouched.
Many moving companies in Ottawa are primarily concerned with getting the job done, and as quickly as possible. That's not the work ethic of Ottawa Valley Movers. When using our residential moving services you can rest assured that we'll take the time needed to carefully load your furniture, appliances and boxes into our trucks.
We use blankets, straps, and our truck also has air suspension, which helps to avoid scratches and shifting while your belongings are in transit. From the moment you first engage with us via our online form or by phone, you'll be treated like you're our only client. Don't entrust just any of the moving companies in Ottawa with your possessions; let Ottawa Valley Movers help make your move go smoothly!